10 DIFFERENT CO-ORDINATE REFERENCE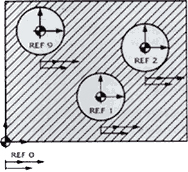 Mikronel 320 and 220 readout units provide the comfort of 10 independent co-ordinate reference points. It is possible to make incremental and absolute measurements with respect to each of these 10 independent reference points. Thanks to this capability, jobs requiring repeating intricate patterns can easily be machined. In addition, this feature reduces number of calculations needed with associated probability of error.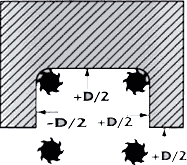 10 different cutting tool diameters can be recorded in memory. With tool diameter, tool number and cutting direction in memory, tool radii are automatically added or subtracted from co-ordinates. This facilitates precision machining with ease directly from work piece drawing.
3 DIMENSIONAL QUALITY CONTROL CAPABILITY (optional)
With the aid of touch probes, unprecedented 3 dimensional distance measurement capability , of Mikronel 320 and Mikronel 220 allows one to make preliminary quality control of the work-piece being machined on the machine tool.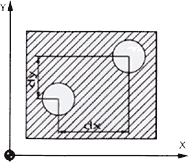 A co-ordinate which can be defined using touch probe functions can be recorded in memory. If desired, difference between a second co-ordinate and the co-ordinate recorded in memory can be displayed as dX dY differences in cartesian representation. With the aid of this facility, especially on large bohring machines, difficulties associated with post machining dimension check or 3 dimensional quality control can be eliminated.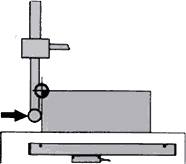 ADDITIONAL PROGRAMMING TOOLS (optional)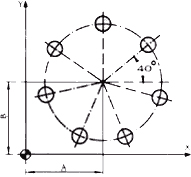 In addition to basic programming capabilities. Mikronel 320 and 220 Series units can include ready programme modules. For example, a module can be inserted in between programme steps to calculate center coordinates of a series of holes a circle.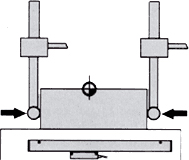 By using TP series touch probe, you can find the edge, the center, length, and corner of the workpiece.